It takes a minimum of $3500 a month to keep the Gulfport History Museum operational. Please consider making a donation to help us reach this goal. Subscribe to our newsletter to learn more about our events.
Officers
President: Cathy Salustri Loper
Treasurer: Nicole Spence
Secretary: Amanda Hersem
Board members at large
Berkeley Grimball • Amanda Hagood • Michelle Lee • Marissa Stewart-Dix
The board meets at the Gulfport History Museum (5301 28th Ave. S., Gulfport, Florida) quarterly. Paid members in good standing are invited to speak about items on the agenda after the board has discussed the agenda item, but before the meeting chair calls a board vote. The board may, from time to time, limit the time of such member discussion. Non-members may also speak during the "public discussion" portion of the meeting, and the board may also limit how long each person may speak. Please note: We do not adhere to Robert's Rules of Order.
We have one annual membership meeting, every April, at the end of our fiscal year. Anyone who wants to know more about any of the Society's activities can attend any of our meetings, come to our events or email us. You may also review our constitution and bylaws.
Learn more about your board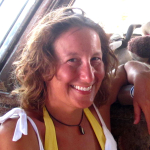 About Cathy (President): When she was seven, Cathy's parents moved to Florida from New York and decided to bring her along. With the exception of college, Cathy has lived in Pinellas County ever since. She grew up in Clearwater and first moved to Gulfport in 2003. Since that time, she has also lived in St. Petersburg and on St. Pete Beach, but now lives in the northeast section of Gulfport. She worked for the local paper for 12 years, in which time she developed a deep attachment to Gulfport's eclectic community. She now owns that local paper. In 2016, Cathy wrote a book about her travels through Florida, Backroads of Paradise. She is currently at work on a second book. She has an MLA with a focus in Florida Studies from the University of South Florida St. Pete, where she studied Florida history and culture under Drs. Gary Mormino and Ray Arsenault. She also speaks about her research, the WPA work in Florida, historic driving tours and vintage roadside attractions, across the state.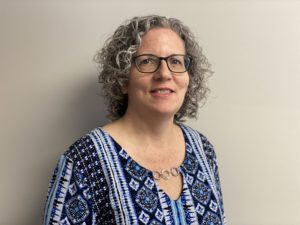 About Nicole (Treasurer): Nicole has a B.A. in Art History from Emory University. She lives in Gulfport with her family dog, Dougal, who sits at the table for dinner and has a penchant for sweaters.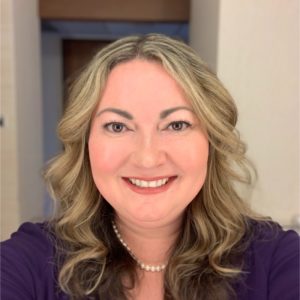 About Amanda Hersem (Secretary): Amanda is a Florida native, a nearly lifelong Pinellas County resident, and has celebrated living in Gulfport since 2006. She has a psychology degree from University of Florida (Go Gators!) and a J.D. from Stetson Law School, is an active member with the Florida Bar Real Property, Probate, and Trust Law section, and is a Board Certified Real Estate Attorney. She spends her time enjoying the local nature, our robust arts and music scene, and our wonderful restaurants. You will usually find her wandering about town meeting dogs and their owners with her always-enthusiastic Yorkie-Pomeranian mix, Murphy, or getting stretchy with a yoga class on Gulfport Beach. She is excited to be a part of the next chapter of the Gulfport Historical Society and its development of the new Art Center. 
About Amanda Hagood : Amanda teaches courses in Environmental Humanities at Eckerd College and writes for local news media. She holds a PhD in American Literature from Vanderbilt University, but she has always been a history junkie. It runs in the family: she can count among her relatives several amateur historians, a couple of living history performers, and one Alabama History teacher. She has published scholarly work in Shenandoah, Environmental Humanities, and Interdisciplinary Studies in Literature and the Environment. She is fascinated by Florida's unique environmental history and has recently begun to explore her adopted home through creative projects including and essay published in Salt Creek Journal and "Wood Parade", a poem honoring the work of St. Petersburg artist Earl Gresh.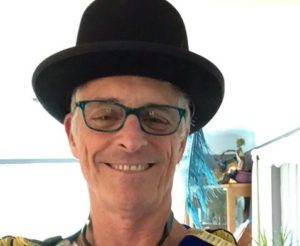 Berkeley Grimball founded and ran Grimball Jewelers in Chapel Hill, NC for thirty three years until retiring to Gulfport in 2019. He currently spends his time making jewelry using recycled clarinets and making music on a variety on instruments, one of his own invention.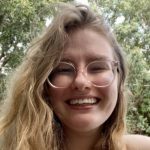 Michelle Lee is a Pinellas County native and a Bogie alum. She has a master's degree in history from the University of Cambridge, and a B.A in political science and philosophy from New College of Florida. She can be found haunting the archives of the Gulfport History Museum and camped out at local coffee shops.
Marissa Stewart-Dix is a West Virginia transplant and moved to Gulfport in April 2017 after falling in love with the town during her first GeckoFest experience while on vacation in September 2015. She is the school social worker at Gulfport Montessori Elementary and the President of the Kiwanis Club of Gulfport. Marissa is also the creator of Gulfport's first official Juneteenth celebration. She holds a bachelor's in psychology from West Virginia State University and a masters in social work from West Virginia University and, after many satisfying years of working with the senior population as a social worker in WV, surprisingly found her niche in working with children in FL. Through her personal, professional, and community service work, she lives by the words "when you are blessed, you are required to be a blessing to others".  Marissa enjoys many hours of beach bumming with her husband and family, teaching her old boxer dog new tricks, taking spin classes, and developing and participating in community service projects. Marissa looks forward to bringing a diverse perspective to the board while promoting the mission of the Gulfport Historical Society and developing children and family focused programs at the Gulfport Arts Center.
SaveSave
SaveSave
SaveSave
SaveSave